Mame 0.143 u1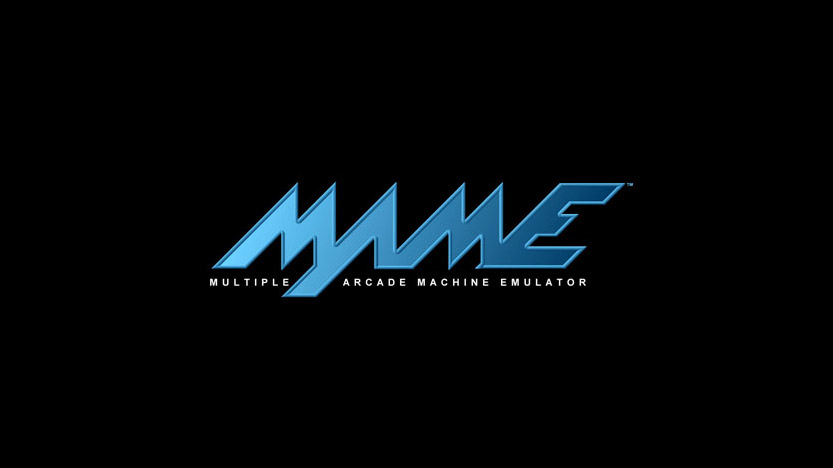 Les nouveautés de cette version sont les suivantes :


MAMETesters Bugs Fixed :
00335 : [DIP/Input] quasar: 3 players start mapped even though it is a 2 player game. (Tafoid)
00042 : [DIP/Input] oigas: Problem with keyboard control. (Tafoid)
04412 : [Documentation] dynabb: Year should be 1997.
04387 : [Sound] All sets in renegade.c: Missing ADPCM audio (hap)
04380 : [Crash/Freeze] sfish2, sfish2j: Crash after OK (R. Belmont)
04409 : [Documentation] motoraid: Name isn't spelled correctly and year is wrong.
04248 : [Crash/Freeze] All sets in naomi.c: Hang/Black Screen attempting to enter Service Mode. (Olivier Galibert)
04407 : [Crash/Freeze] jdredd, jdreddb: After splash screens, the game goes to black screen (micko)
04402 : [Sound] Drivers using BSMT2000 Sound: Sound is missing or corrupt (micko)

Source Changes :
Fixed COSMAC CPU debugger PC. [Curt Coder]
CP1610 - maskable interrupts do not latch [H@P]
* maskable interrupts that trigger while interrupts are disabled are not latched.

* fixes Activision's Dreadnaught Factor. (intv driver in MESS)
Removed deprecat.h usage in the following drivers: [Angelo Salese]
* megaplay.c
* olibochu.c
* panicr.c
* paradise.c
* psychic5.c
* pturn.c
* rabbit.c
* subs.c
* tmmjprd.c
* tunhunt.c
* vulgus.c
* xmen.c
* xorworld.c
Improved oldsplus protection simulation [Creamy Mami]
Improved video timings in The Crystal Maze: Team Challenge games, this fixes most bad palette bugs in it [J. Wallace]
Various Neo-Geo changes: [Johnboy]
* janshin - Replaced p1, old was bad dump
* Tagged / Retagged several sets MVS/AES version
* Begin to document used pcb's for cartridges
* More removal of .bin extension in favour of chiplabel.socketlabel naming convention
Naomi: hooked up M4 live decryption [R. Belmont, Deunan Knute, Andreas Naive]
vigilant.c: Added support for Coin Modes 1 & 2 for Vigilante & Kickle Cubele sets. Added Dip locations for Buccaneers, Kickle Cubele & Vigilante sets [Brian Troha]
zaxxon.c: Added Dip locations to Future Spy [Brian Troha]
xxmissio.c: Added Dip locations to XX Mission [Brian Troha]
wwfsstar.c: Added Dip locations to WWF Superstars [Brian Troha]
wallc.c: Added Dip locations to Wall Crash [Brian Troha]
vulgus.c: Added Dip locations to the Vulgus sets [Brian Troha]
vball.c: Added Dip locations to the U.S. Championship V'ball sets [Brian Troha]
Update NEC DSP core to correctly generate the ov1 and s1 alu flags (and hence, SGN register contents).[Lord Nightmare, Segher, byuu, Cydrak]
idectrl - Implemented command 0x70 (SEEK) makes jdredd and jdreddb boot again [Miodrag Milanovic]
Naomi updates [R. Belmont, Angelo Salese]
* Fixed BIOS order so rev H is default
* Fixed rotation settings for Illvelo and Shooting Love 2007
* Fixed a minor BIOS H compatibility issue and added idle skip for BIOS H
Documentation cleanups/updates for Naomi/Triforce/Chihiro [f205v, R. Belmont]
addrmap: Allow adding device-sourced memory maps in the main map. [O. Galibert]
naomi: Use a device map for maple-dc. [O. Galibert]
addrmap: Add a useful error detection [O. Galibert]
Idle skipped Naomi 2 BIOS [Angelo Salese]
Hooked up idle skip for HOTD2 [Angelo Salese]
Implemented lightgun inputs to The House of the Dead 2, game is now playable with several gfx issues (due of the different PVR used) [Angelo Salese, O. Galibert]
Hooked up proper inputs to Crazy Taxi, Dynamite Baseball Naomi Zombie Revenge, Jambo Safari, 18th Wheeler, Airline Pilots, Confidential Mission, Monkey Ball, The Maze of Kings, Shakatto Tambourine [Angelo Salese, O. Galibert]
Added 0555 KRGB TA to FB conversion, used by Ring Out 4x4 [Angelo Salese]
Further upd7725 fixes, new code might actually work properly now, fixed uninitialized variables. [Lord Nightmare, Wilbert Pol]
i386: Various fixes. [Barry Rodewald]
* Load LDT before segment registers when switching tasks,
* Set IF after the instruction following STI,
* Reset IF after MOV SS or POP SS for one instruction,
- Fixed LSL instruction when modrm < 0xc0.
nvram - in case of multiple bioses, system nvram will be saved in form systemname_biosnum.nv in cases when non-default bios is used. For default bios selection all stay the same.[Miodrag Milanovic]
Various rom name fixes [Kevin Eshbach] :
* Corrects Super Zaxxon rom names
* Updates the name of the Bally Sente sound board rom and adds the date code
* Updates the Name That Tune set 2 rom names
* Updates the Stompin' rom names, updates the undumped pal, updates the cartridge type and adds the date code
* Updates the Rescue Raider (first set) rom names, updates the undumped pals, marked as non-cartridge and adds the date code
* Adds the date code to Gimme a Break
* Adds the date code to one of the Trivia Pursuit (Genus I) sets
Added reasonably accurate layout code to Crystal Maze games that should finally leave them playable [J. Wallace]
Corrected syntax in some inline assembly [Balrog]
Implemented halt instruction in the NEC CPU core [Wilbert Pol, Alex Jackson]
Provided EPROM dump for the i/o gunboard on HOTD2 PCB [Guru]
Preliminary work for ATV Track, in order to get the second SH-4 into business [Samuele Zannoli]
Added support for dma transfers between the processor and external devices in SH-4 CPU core [Samuele Zannoli]
Modified naomibd device so that it allocates the memory for the gdrom data on startup based on a parameter that specifies the size in megabytes. [Samuele Zannoli]
Added two new commands to the unidasm utility [Samuele Zannoli]
* skip allows to skip the first bytes from the file
* count specify that only bytes from the file must be disassembled
More Neo-Geo work for ROM naming conventions and documentation of used PCBs for cartridges [Johnboy]


New clones added :
Pit Boss Megatouch II (9255-10-01 ROD, Standard version) [Brian Troha, The Dumping Union]
Galivan - Cosmo Police (12/26/1985) [Stefan Lindberg, The Dumping Union]
Missile Command (rev 3) [Joe Barbara]


New games marked as GAME_NOT_WORKING :
Tap-a-Tune [Mariusz Wojcieszek, Phil Bennett, R. Belmont]
Asian Dynamite (Dynamite Deka EX) [The Dumping Union]
Shooting Love 2007 [The Dumping Union]
Akatsuki Blitzkampf Ausf Achse [The Dumping Union]
Illvelo (Illmatic Envelope) [The Dumping Union]
Pokasuka Ghost [The Dumping Union]
Bubble System BIOS [Guru, Angelo Salese]
Publié le 12 Juillet 2011 à 12:16 par Benjamin Siskoo
A découvrir également
Information sur l'auteur :
Benjamin Siskoo
0 commentaire
Ajouter votre commentaire
> Pour ajouter un commentaire, veuillez vous connecter ou créer un compte.
Top articles Emulation
Tout doit disparaitre!
11/01/2003
Si vous ne savez pas encore que les soldes ont commencé en France le 8 janvier dernier, éteignez votre machine et courrez tout de suite dans les grands magasins : Faisons le point ensemble (: ›...
Grand jeu XBOX
26/12/2001
Je viens de voir qu'une de mes régie publicitaire, nous dirigeait vers un concours pour gagner une X-Box! "A l'occasion des fêtes de fin d'année, Microsoft France vous propose de jouer au Grand jeu...
Raine v0.42.2
06/12/2004
Quelques lignes pour vous signaler que Tux a publié la version 0.42.2 de Raine. Raine est un émulateur de bornes arcade (M68000, M68020, Z80 et M68705) pour DOS, Windows et Linux.
Hspboy v0.3
19/10/2001
Hspboy v0.3 est disponible sur le site de C.John. Hspboy est un émulateur Nintendo Game Boy, dont le code source est libre.
NullDC sur emu-compatibility.com
10/09/2007
Une nouvelle liste vient de faire son apparition, il s'agit d'une liste pour l'émulateur NullDC. On peut remercier Zouipe qui a testé une soixantaine de jeu et Corrigo qui en a testé une vingtaine....
MAME v0.144u4
25/12/2011
En attendant la version 0.145, MAME v0.144u4 vient de sortir.La liste des changements est comme d'habitude conséquente mais voici les nouveaux jeux jouables : Forte Card (Spanish), Itazura...
GeePee32
04/01/2002
Kojote de Emuholic a publié une interview qu'il a réalisé avec FireFly, qui travaille en ce moment sur un émulateur Gamepark GP32. Extraits : Kojote_: Your latest project is a GP32 emulator. Why?...
GeePee32 Build 23 - PUBLIC
18/03/2002
FireFly vient de publier la première version de GeePee32, son émulateur Gamepark GP32. Il n'y a pas encore de son, ni de dma et pour l'essayer, il vous faudra posséder les firmware 1.0.0 coréen ou...
ROMs - ROMs ROMs - ROMs !!!
28/03/2002
Je viens de mettre en ligne toutes les ROMs du domaine public Colecovision (le pack fait 482.5 Ko), conforme bien entendu au dernier Good de Cowering (le 0.999.5) Pour les télécharger, rendez-vous...
DustCream
28/04/2004
Comme promis, voici une avalanche d'images de DustCream. Comme vous pouvez le constater, il est maintenant possible de naviguer dans le BIOS de la console Sega Dreamcast Le BIOS est une partie du...
olafnes v1.0h
22/10/2004
Sortie de la version 1.0h de olafnes. Les changements sont : - surface changes to menus and other things - now uses kevin horton's palette by default, and 'palettes' directory is no longer used -...
Free PlayStation Emulator WiP
30/04/2003
Quelques lignes pour vous signaler que !+Mr.Fog+! a publié deux captures d'écran d système de plugin utilisé dans la prochaine version fr F.P.S.E.. F.P.S.E. est un bon émulateur Sony Playstation,...
Des souris et des (r)hommes
07/06/2003
blight a publié cette nuit la version 0.0.7 de blight's input plugin. blight's input plugin est un plugin de contrôleur de jeu pour Nintendo 64. Cette nouvelle version vous permettra de jouer avec...
ClrMamePro v3.21
09/01/2004
Roman Scherzer a publié cette nuit la version 3.21 de ClrMamePro. ClrMame Pro est l'un des meilleur gestionnaire de ROMs. ClrMame Pro v3.21 est disponible ici.
Retro-compatibilité de la Xbox 360,...
13/06/2005
L'émulation au service de la X-Box 360...